Omniblonde Get to Know Deal 35% Rabatt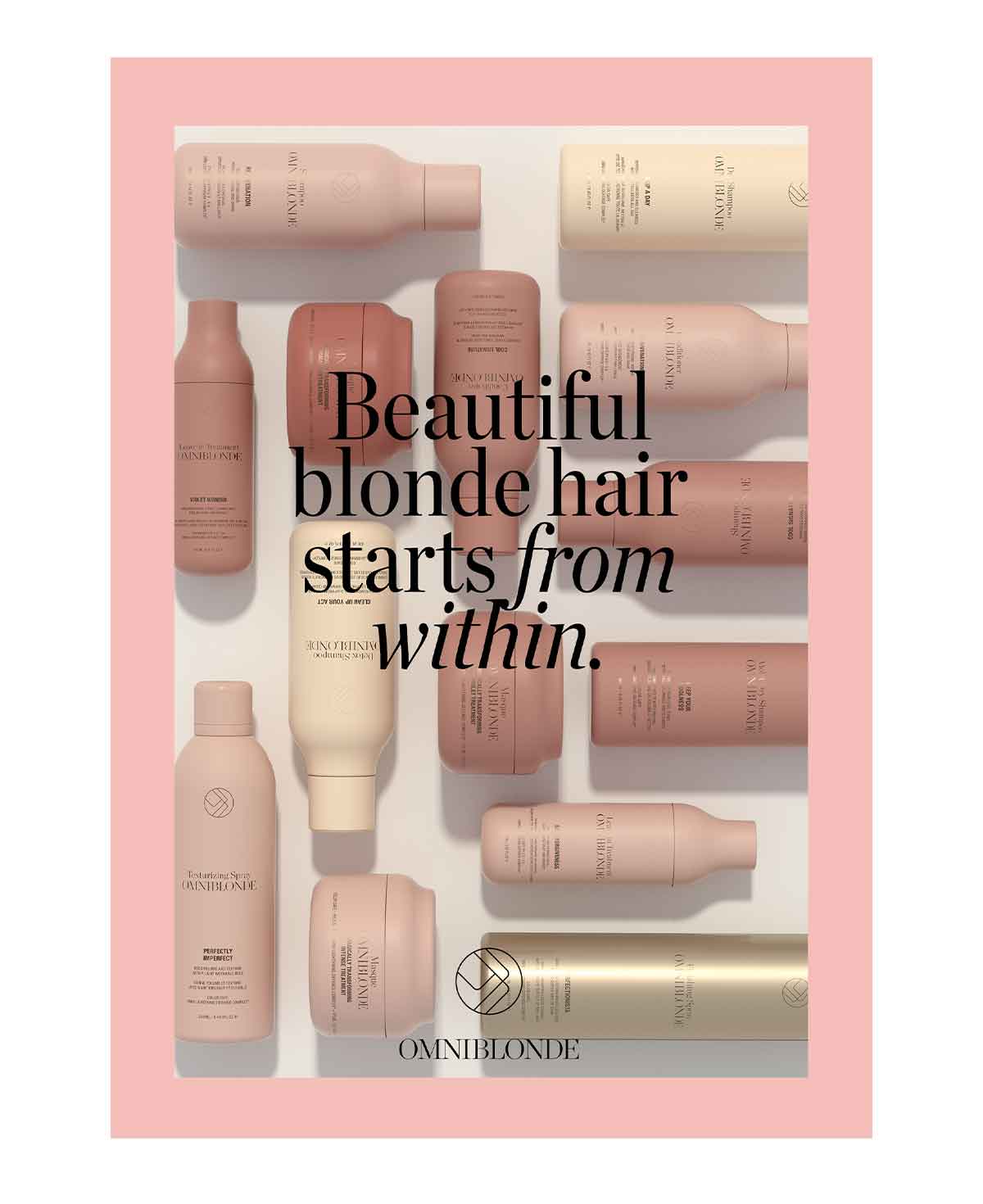 Der Omni Lightening Defense Complex® enthält starke antioxidative Eigenschaften. Er wirkt, sowohl im Innen- als auch im Außenbereich des Haares. Er bindet sich an die Haarkutikula, repariert das Haar effektiv von innen und bietet langfristigen Schutz von außen.
Der Komplex ist das Herzstück des Omniblonde-Sortiments, das Friseure und Verbraucher weltweit mit der allerneuesten Innovation unterstützt, um blondes Haar Tag für Tag zu schützen und schön zu machen.
Es ist ein Triumph für alle Blondinen.
Omniblond Produkte sind sulfatfrei, frei von Parabenen, 100 % vegan, frei von Tierversuchen und frei von aggressiven Chemikalien. Wir sind Green Salon Certified und unsere Flaschen sind zu 100 % recycelbar. Alle unsere Produkte sind farbsicher und speziell für chemisch behandeltes Haar entwickelt.
Sie möchten Omniblond testen und kennenlernen, dann ist unser get to know deal genau das Richtige.
Omniblonde get to know Deal beinhaltet:
1x Rejuvenation Shampoo 300ml
1x Rejuvenation Conditioner 250ml
1x Soft Forgiveness Leave In Conditioner 150ml
1x Cool Signature Shampoo 300ml
1x Omniblonde Cool Signature Conditioner 250ml
1x Violet Wonder Leave In Conditioner 150ml
1x Clean Up Your Act Detox Shampoo 300ml
1x Magically Transforming Intense Treatment 175ml 1x Magically Transforming Violet Treatment 175ml
1x Magically Transforming Tomato Retreatment 175ml 1x Skip A Day Dry Shampoo 250ml
1x Keep Your Coolness Dry Shampoo 250ml
1x Perfectly Imperfect Texturing Spray 250ml
1x Perfectionista Finishing Spray 400ml
1x Consumer Broschüre DE
1x Signature Cotton Tote Bag
Promotionen
Zuletzt angesehen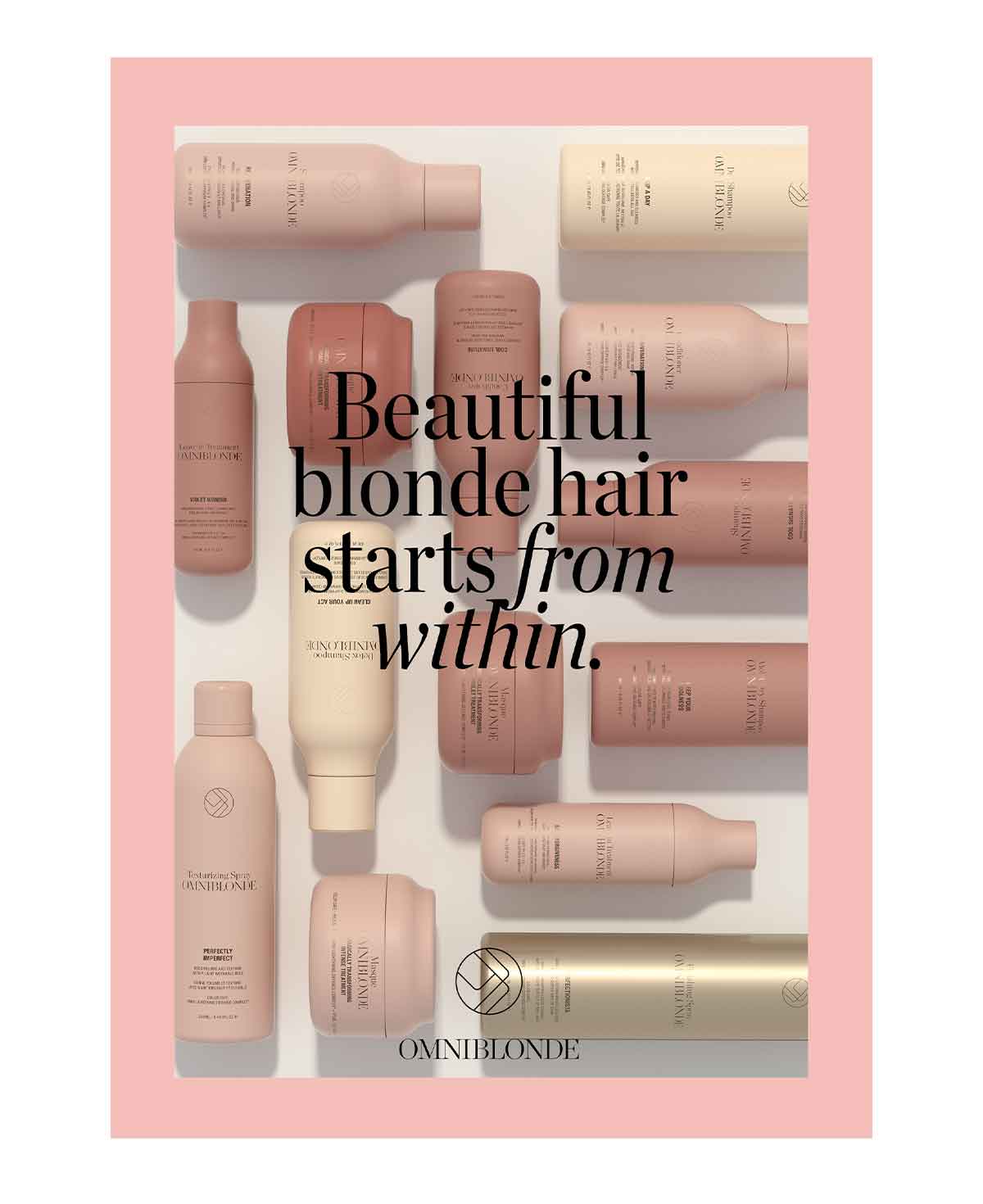 Omniblonde Get to Know Deal 35% Rabatt
Omniblonde Get to Know Deal 35% Rabatt